5 Die 5 Blow Bolt Former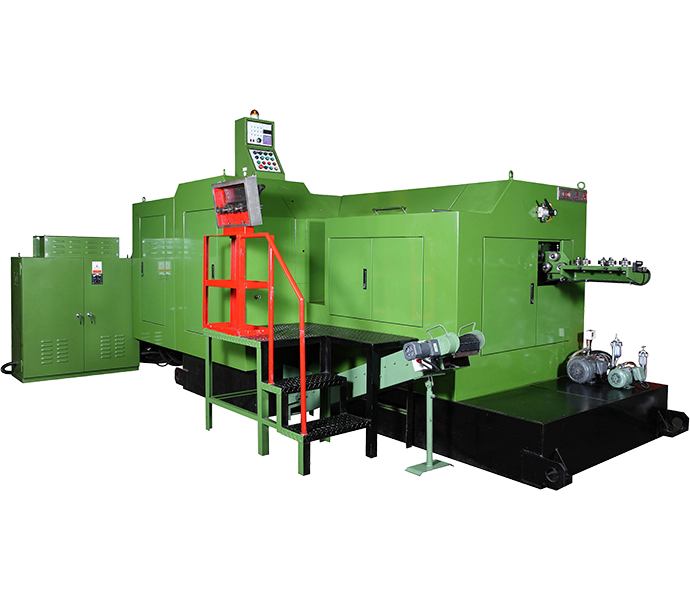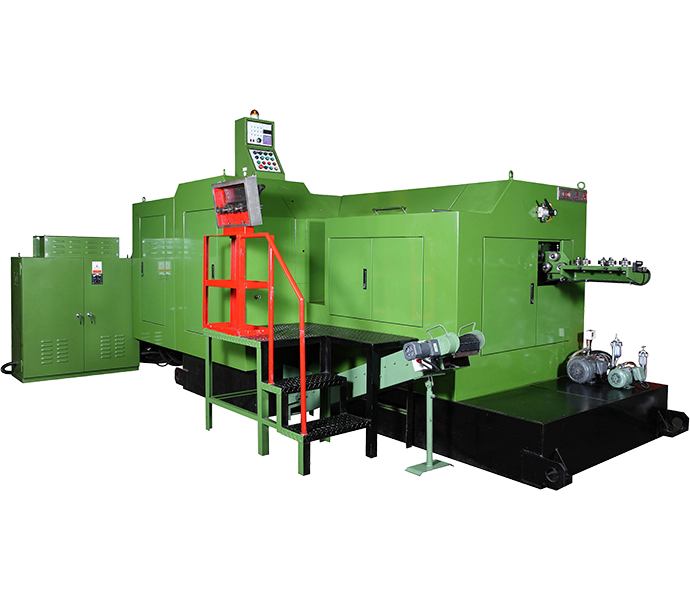 ■ Chang Change developed 5 Die 5 Blow Bolt Former series, dimension capability 5~10mm, length 45~100mm. All 5 Die-5 Blow machines were developed for years and tested to verify our improvement. Due to Chang Change's profession we are able to reduce parts cost to provide customers with good quality machines.

■ 5 Die-5 Blow machine series adapt pneumatic clutch breaking system, its trigger current is lower that may apply on inching operation and single stroke / continuous operation. The advantages are: reduce trial run time, and optimizing operation space the main slider plate stops at rear position when machine stop working.

■ This machine series all adapt inverter for stepless speed change.

■ This machine series, all main mechanical parts especially machine body and main slider plate were been normalized after casting. The purpose is to eliminate the stress remained in the parts which would prevent parts deformed and retain manufacturing precision for longer period.

■ feeding system adapts pneumatic cylinder to hold material, its air pressure is adjustable that would lower varies diameter and material wearing while the feeder return. The feeding switch is no time limit, so there won't be feeding abnormal to be occurred. When feeding material is short of dimension, machine would auto stop upon this abnormality. The feeder roll equipped with a stopper to prevent material reverse.

■ The cutter of cut-off system adapts fully surround cut, the cross section is smooth and perpendicular. Cutter slider is centered with cutter rod that provides a perfect and stable cutting process. Regards adjustment, the orientation of cutting plate doesn't need to use cushion, it is simple and accurate.

■ Rear K.O. system is adapting a swing arm system, and the K.O. cam stroke is adjustable. The final Die is changeable to Hex trimming cam. Cam plates are accurately processed by C.N.C. would enhance smoothing stroke and stableness of K.O. acme.

■ Front K.O. system, the punch of K.O. system, the K.O. cam is accurately made to let K.O. rod acting with the main slider plate back-off simultaneously, so the work-piece would completely stay in the Die further preventing the work-piece carrying out by punching tool in order to complete next step. All 5 sets of punch are able to perform K.O., and can be adjusted independently.

■ Grip system, the grip cam is precisely made by C.N.C. for it to be a conjugate cam. The material is bearing steel through normalizing and high frequency heat treatment, its hardness is HRC58°~61°. Grip holder track transforming without gaps, reduces machine operation burden, increase reliability. The grip system adapts pneumatic cylinder stand, the grip arms are individually operating and it is able to adjust gripping pressure upon the wire size and weight. Clipper is changeable to nut type. Base on working procedure of the work-piece, you can flip or transfer it levelly. Centering the grip arm is simple. Adapt gear box to flip Grip holder (HH-85 model or higher level).