3 Die 6 Blow Screw Heading Machine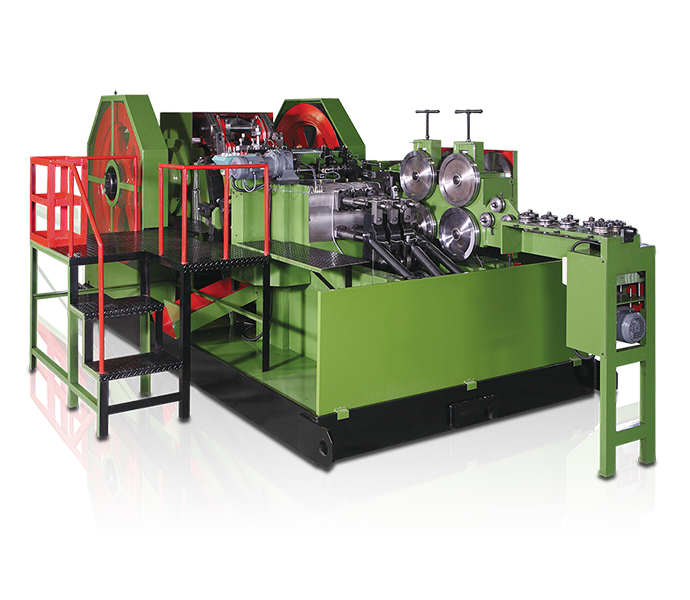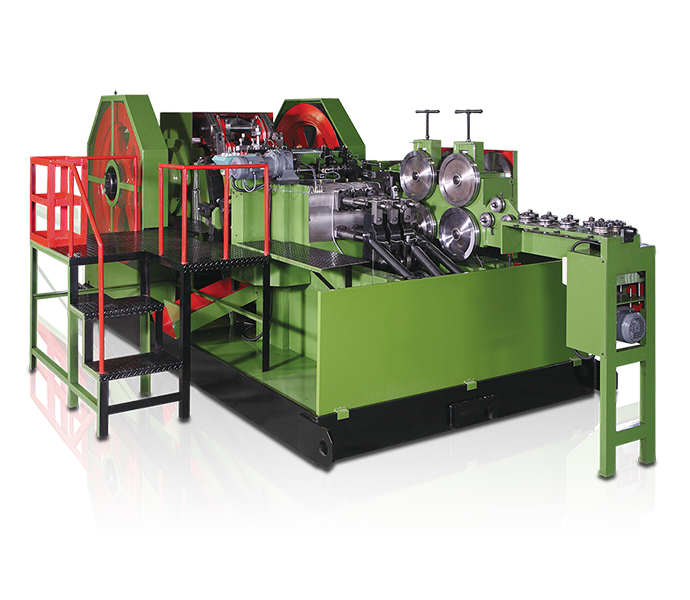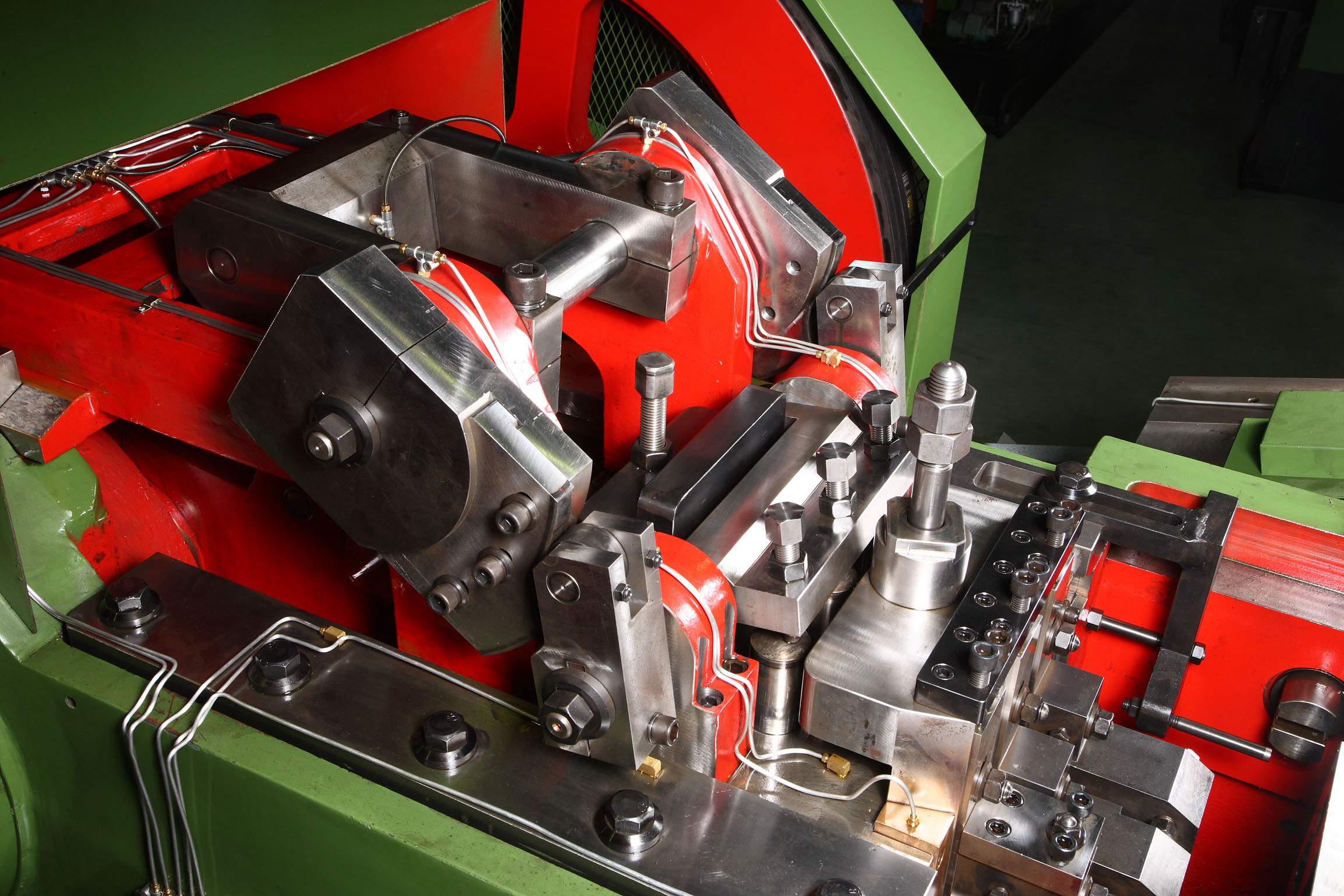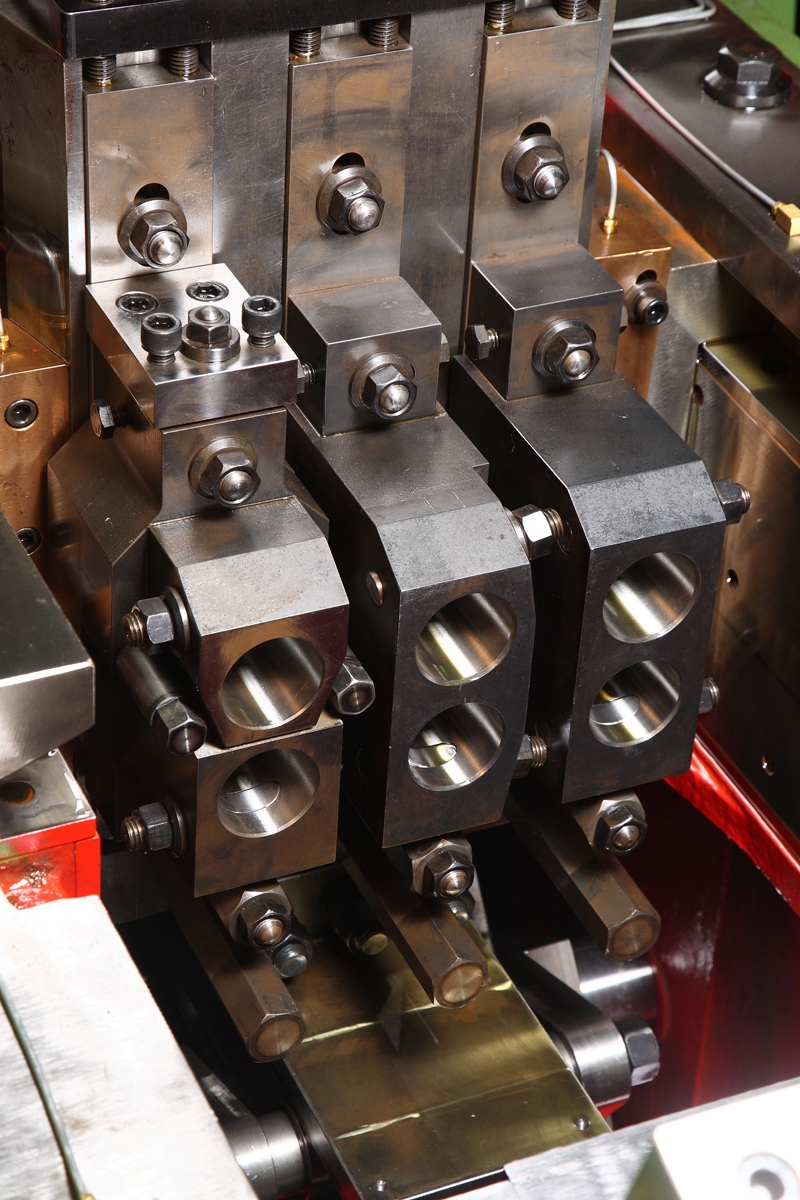 ■ Chang Change developed 3 Die-6 Blow Screw Head Machine series, dimension capability 5~25mm, length 35~300mm. All 3 Die-6 Blow machines were developed for years and tested to verify our improvement. Due to Chang Changes's profession we are able to reduce parts cost to provide customers with good quality machines, it creates a winning base for customers to gain profits.
■ 3 Die-6 Blow machine is capable to manufacture a wide range of screw products: Normal screw, Blot / Socket, Hexagon flange screw, multi-step screw and parts, super large head and short length screw and parts, blind rivet, semi-blind rivet, cold forging parts and high-end products.
■ 3 Die-6 Blow screw head making machine, the cutter of cut-off system (HH-3630T model or higher level) adapts fully surround cut that ensures the cross section edge is clean and perpendicular. Cutter slider is centered with cutter rod, and further by accuracy design, the cutter slider rod is merging with the crank and fix at the main gear without excessive spacing. The acme of K.O. is also acme of cutter slider, it will result a perfect and stable cutting process. Regards adjustment, the orientation of cutting plate doesn't need to use cushion, it is simple and accurate.
■ Rear K.O. system is the swing arm system (HH-2440DL model or higher level), and the K.O. cam is adapting a wide open ratchet. The advantage of it is capable for changing different dimension / function of all type of cam, and the cam accurately processed by C.N.C. would enhance smoothing stroke and stableness of K.O. acme.
■ Punch holder system, the 5th and 6th punch holders are each individually adjustable, and the way to adjust is simple. All other punch holders are a one-piece structure with heat treatment, and high precision ground to assure each punch holder center hole dimension is precise, and furthermore, it enhanced the stability and durability of the punch holder.
■ Front K.O. system, the punch of K.O. system, the K.O. cam is accurately made to let K.O. rod acting with the main slider plate back-off simultaneously, so the work-piece would completely stay in the Die further preventing the work-piece carrying out by punching tool in order to complete next step. All 6 sets of punch are able to perform K.O., and can be adjusted independently.
■ Grip system, the grip cam is precisely made by C.N.C. for it to be a conjugate cam. The material is bearing steel through normal and high frequency heat treatment, its hardness is HRC58°~61°. Grip holder track transforming without gaps, reduces machine operation burden, increase reliability. The grip holder slider and slider track, all surface are treated with high frequency heat, then highly precision grinded. The grip holder track can be precisely adjusted that assures working stableness and higher reliability. Centering the grip arm is simple. Adapt gearbox to flip Grip holder (HH-3630T model or higher level).