2 Die 4 Blow Screw Heading Machine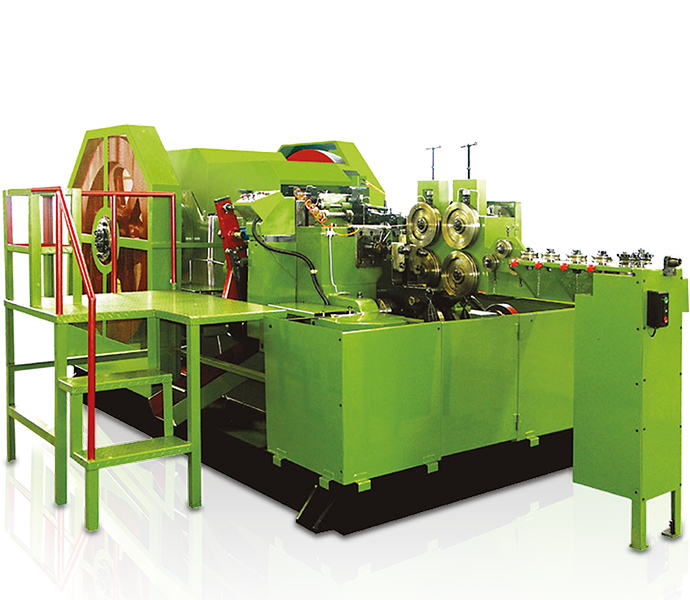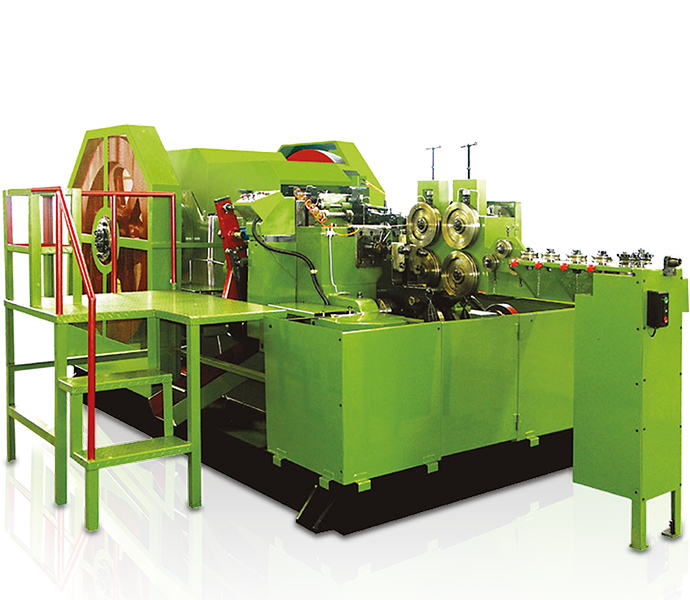 We manufacture 2 Die-4 Blow Screw Heading machine series. The specifications for this series in screw head diameters ranging from 3~25 MM and 25~300MM in length; These product series have been researched and designed for a considerable time to strive strongly form numerous aspects of quality testings for examinations. Cordially uphold our customer-first culture, our company promises to provide professional service with a competitive price range for each machine model in order to offer our own very prestigious clients to choose form and budget. In other words, we are here to serve our most respected customers with latest Hi-Tech Products to achieve a mutual prospering business relationship with our clients.


2 Die-4 Blow machine is capable to manufacture a wide range of screw items: normal screw, blot/socket, hexagon flange screw, multi-step screw/parts, super large screw head, short length screw/parts, blind rivet, semi-blind rivet, cold forging parts and other high-end products.
The cutting system's cutting plate of multi-stroke heading machine adopts the full circular shearing method to ensure that the object is cut neatly and perpendicular to the diameter of the object. The cutter's sliding plate is positioned to the center of the cutter's sliding bar. Through computerized design, the cutter's sliding crankshaft is combined with the existing zone axis and is fixed on the main gear to generate no extra space to keep it neat. The existing vertex is as well as the vertex to the cutting slider, and the shearing
the pressure point is perfectly designed to enhance the stability of the cutting material's end side/base


The rear existing system adopts rocker type system (HH-2440DL). The cam employees open-type ratchet. This allows the user to change cams of any size or function they desire. Cam is processed with C.N.C. machining procedure; therefore, the cam moves smoothly and passes out the vertex smoothly and precisely.


Die set system comes in one piece and is processed with heat treatment; then treated with high-precision lapping to make sure the accuracy of each die set's size of the central hole to enhance the durability and stability of each die set.


The carrying system has the carrying sliding plate and carrying slide track. Their surfaces are processed with high-frequency heat wave treatment. After, they are formed with the lapping procedure. Carrying slider is capable for users to adjust to desired accuracy level to make the carting pieces steady and precisely to increase its operation durability. This system is designed user-friendly.